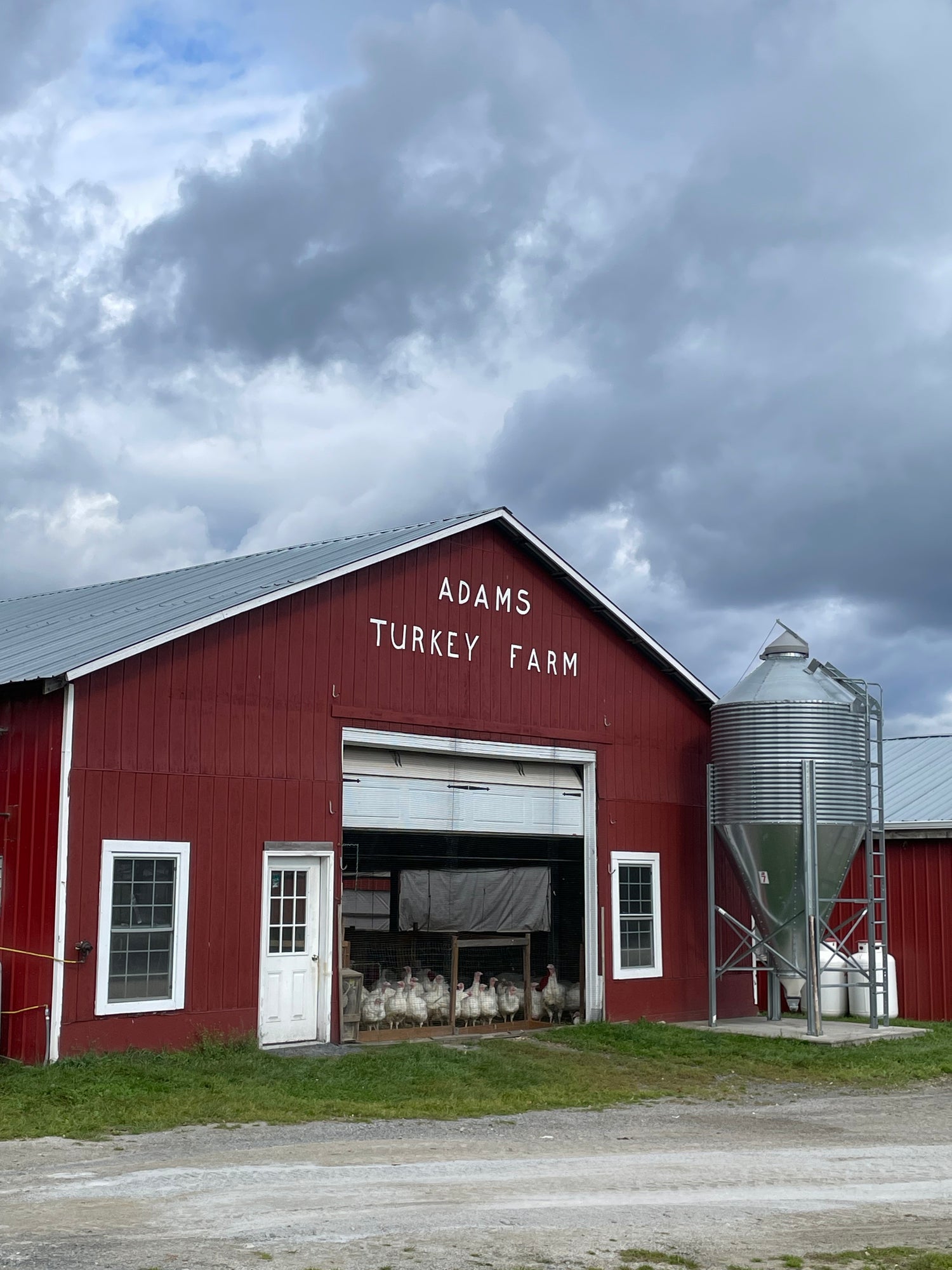 Christmas Turkeys Available Now
Pre-order now to enjoy for the Christmas Holiday!
Pick up at the farm in Westford on Wednesday, December 20th from 9am-1pm
Shop Now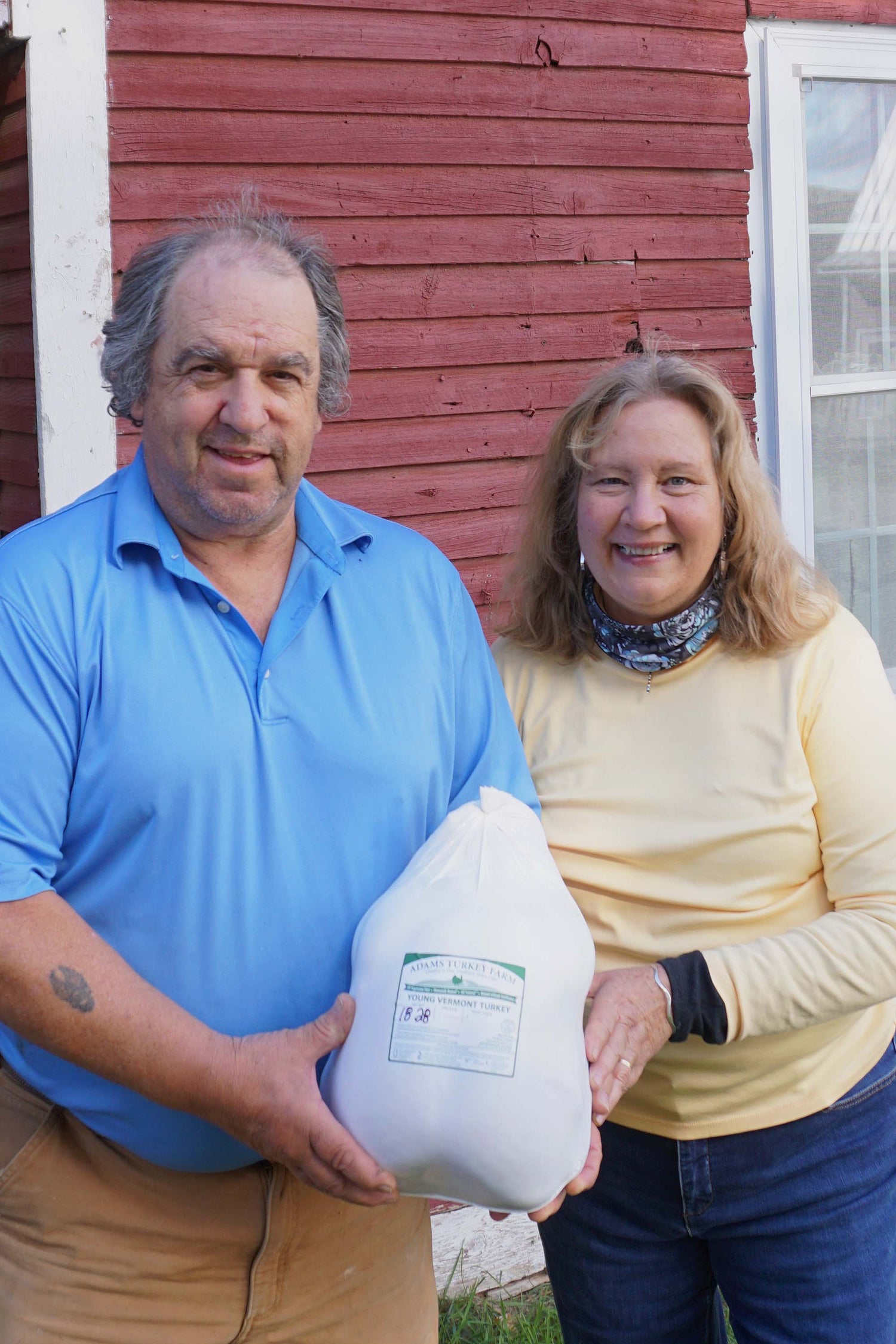 Our Story
Adams Turkey Farm is a family owned and operated poultry farm in Westford, Vermont. It was founded in 1984 by Dave and Judy Adams, who sought to raise premium Vermont turkeys for the Thanksgiving tables of friends, family, and neighbors. In 2004, they began raising and processing chickens for local markets and restaurants. The animals at Adams Turkey Farm experience a quality of life that is seldom seen in the poultry industry. Turkeys and chickens on the farm are raised on an all natural, all vegetarian, antibiotic and hormone free grain and have access to fresh water and natural sunlight. They are raised in large open-air barns where they are sheltered from the elements but are able to roam freely and socialize.
All birds are processed on-farm in our own facility and are USDA inspected for wholesomeness. Our chickens and turkeys are sold to local markets in Chittenden and Franklin counties. We are also proud to be part of Vermont's Farm Fresh Network where we parter with restaurants in Burlington to provide them with fresh, local products.